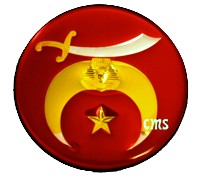 The Shriners Supply Store: Hats, Fez's, Rings, Apparel, Jewelry & Gift store!
Serving the Shriner & Masonic Fraternity – owned and operated by Freemasons
Masonic Supply Shop is a distributor of quality Shriners Supplies Canada and other Masonic regalia and supplies at competitive prices, serving the Masonic fraternity. Please do not hesitate to contact us for either a quotation or assistance regarding your order or our products.
We are adding more products every month. Please check back at our website frequently.

Secure Checkout – We Accept Secure Credit Card Payments (VISA, MasterCard), PayPal and Lodge Checks and we are pleased to offer International Shipping.
Shriners Supplies Categories
New Masonic Ties
G.L.B.C Past ( Undress) District Deputy Grand Master with sold blue Square in Blue circle
Hand Embroidered Past Masters Apron
Beautiful &n..
Price: $299.95
Square with 47th Problem of Euclid Jewel.
Presented to the WM on completion of his o..
Price: $125.00
Hand Embroidered Past Masters Apron with Silver detail with dark Royal Blue velvet trim
Hand Embroidered Past Masters Apron with Silver and Gold detail with dark Royal Blue velvet trim
Maple Wood Pen with Engraved Square and Compass symbol
size 6 inch long
Price: $15.95